📢 ENROLLMENT IN "FREE TO BE" IS NOW OPEN 📢
Free To Be is a brand new online course drawn from the experiences of counseling with Dr. Carter
What Is Included In This Course?
✅ This course includes the most content Dr. Carter has ever packaged together in one course, all drawn from the experiences of counseling with Dr. Carter.
✅ The course includes 6 Modules, each with 5 to 9 unique Lessons that include videos with Dr. Carter.
✅ Each Lesson includes worksheets with unique Questions designed by Dr. Carter to help you break free, and course transcript documents for you to download and take with you.
✅ All of the wisdom Dr. Les Carter has developed over 40 years in helping people break free from their controllers will all be conveyed to you in just a few weeks.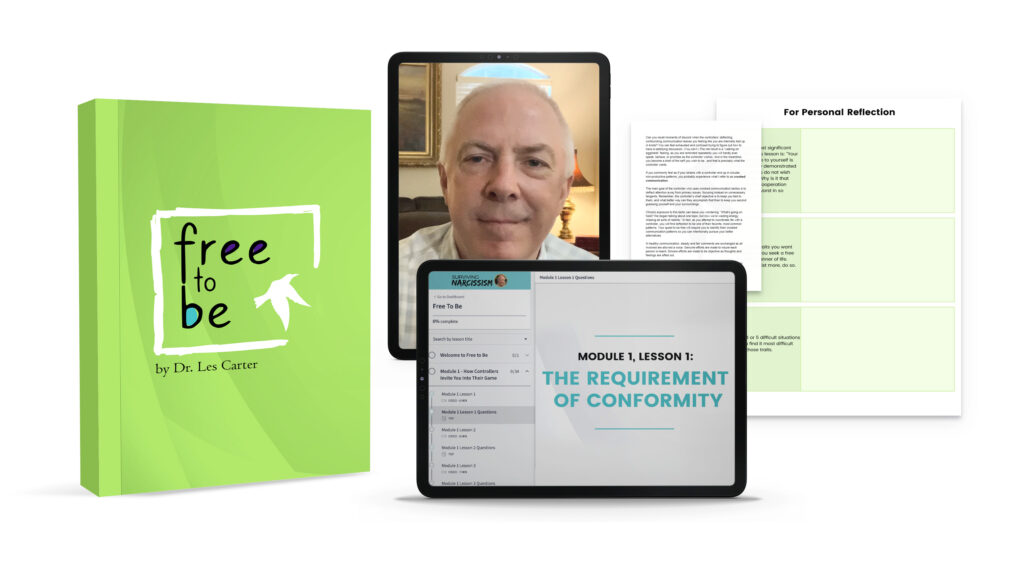 Meet Your Teacher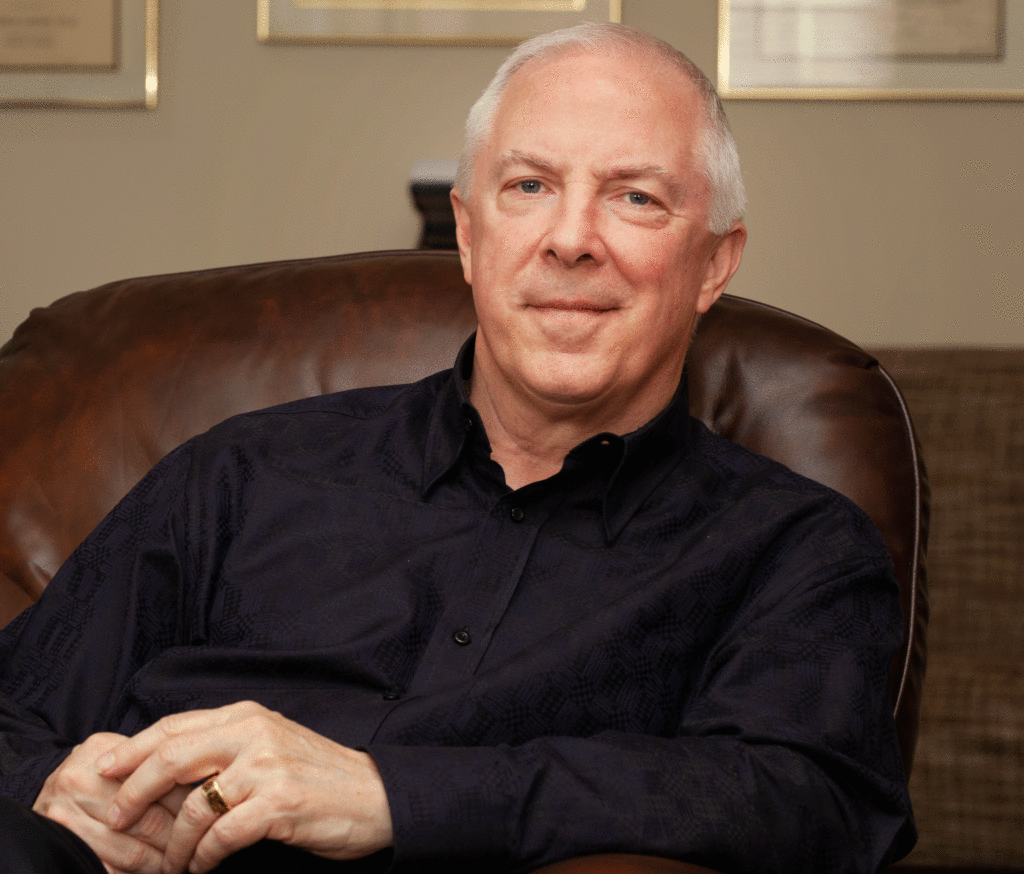 Dr. Les Carter is a best selling author and therapist, who has semi-retired to Waco, Texas. In the past 40+ years he has conducted more than 65,000 counseling sessions and many workshops and seminars. He specializes in anger management and narcissistic personality disorder.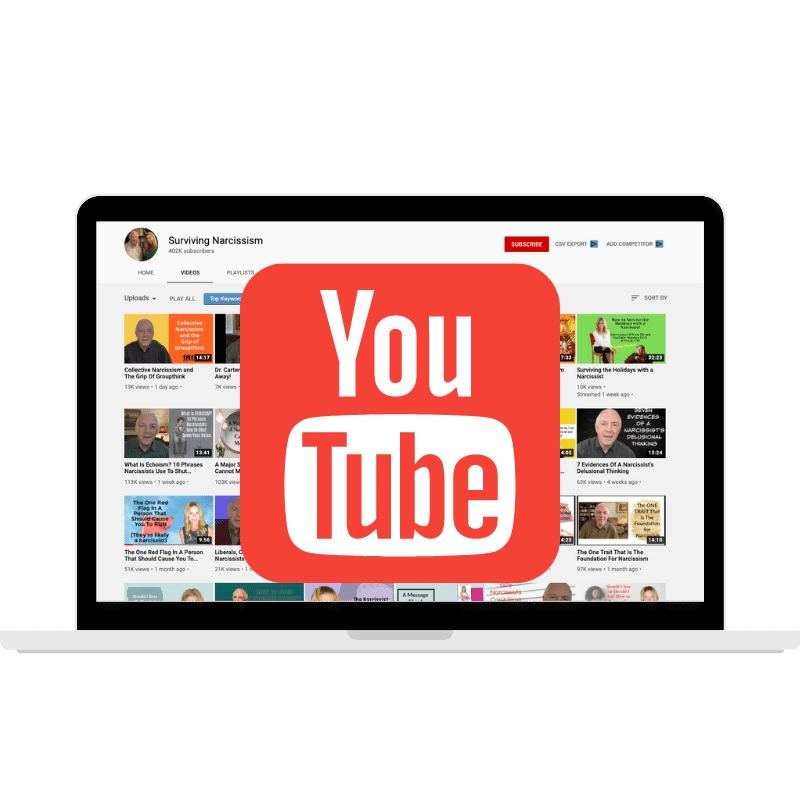 A Social Media Phenom
Dr. Carter has reached millions of people on social media. His YouTube channel "Surviving Narcissism" currently has over 402,000 YouTube subscribers and 42,000,000 views. The channel is one of the fastest growing channels and communities on the YouTube platform.
A Personal Message from Dr. Les Carter
Hello friend,

If you're in a difficult relationship, whether it be personal or in the workplace, does this sound familiar to you:

The narcissist forgets or begrudges your free will. Everything must be their way. They must be in control. This leads to arguments, anger and anxiety. Maybe you feel like you are always on the defensive.

If this sounds familiar with you then this will be the most important thing you read all year. Here's why …

I've developed a brand new, exclusive course called Free to Be.

The narcissist wants to control your free will and keep you on their fixed agenda. This course will teach you how you can live free without becoming caught up in the narcissist's endless mind games.

To get started, click the purple link below and begin your journey to break free and live the life you were meant to live today!

I will see you in the course.

~Dr. Les Carter
---
This Course Will Help You…
✅ Eliminate emotional strains associated with controlling relationships, then identifying how to manage those emotions cleanly.
✅ Recognize the why's of a controller's behaviors…aiding the student to become objective about relationship traps.
✅ Know how and when to set relationship boundaries.
Questions This Course Answers
🤔 Exactly what does it mean to be a free person?
🤔 How will my life change for the better as I become more calm, authentic, and confident in my responses to others' unwanted control?
🤔 What are the major psychological barriers to living a life of freedom, and how to I break through those barriers?
You Will Overcome…
🕊️ Fruitless debates that waste time, energy and endlessly will repeat unless you take action.
🕊️ Hidden insecurities caused by an imposed agenda placed on you by the controller or controllers in your life.
🕊️ Ultimately, it is our goal that you break entirely free from the controllers in your life so you are FREE TO BE the person you were meant to be!
---
Experience the Course in Our Private Portal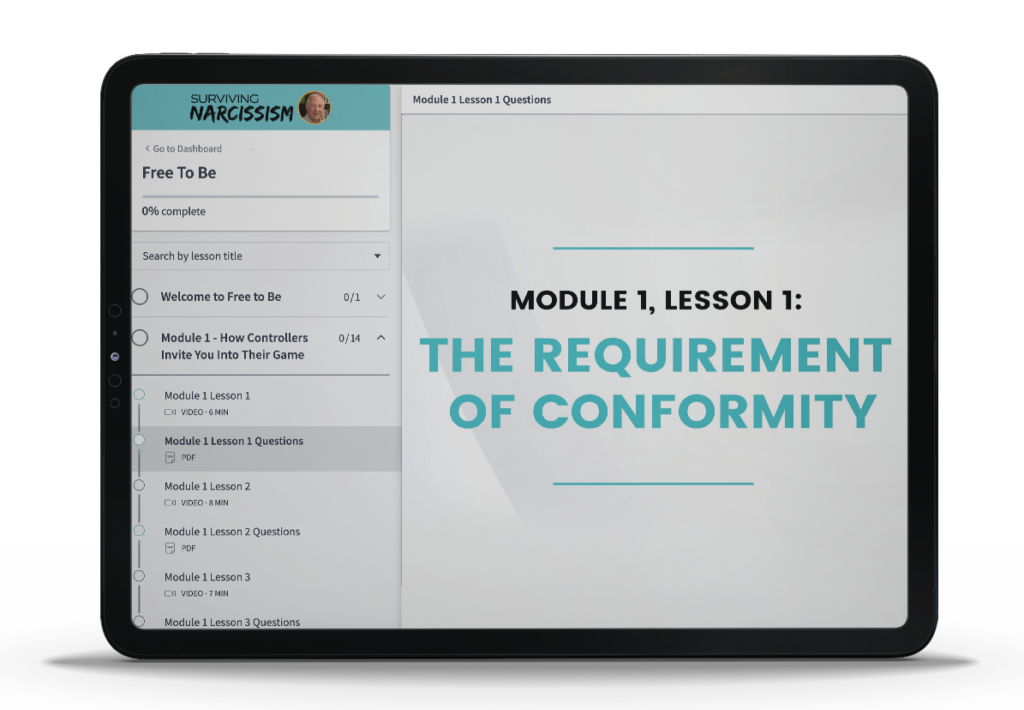 When you enroll in the course, you will gain access to our private and secure online portal for you to complete the entire course in. In our portal, Dr. Carter will guide you through the course step by step.
Course Curriculum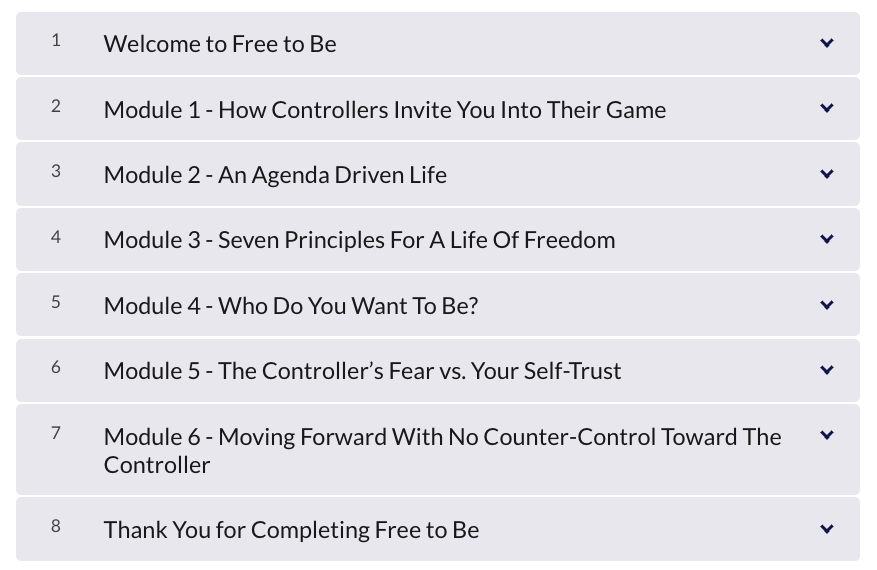 The full curriculum includes 6 full Modules, each with 5 to 9 unique lessons written and recorded by Dr. Carter. The curriculum starts with a welcome address from Dr. Carter, and then moves right into Module 1, How Controllers Invite You Into Their Game, leading you all the way through to Module 6, Moving Forward With No Counter-Control Toward The Controller. The course ends with a Completion session to position you for longterm success after the course.
Detailed Worksheets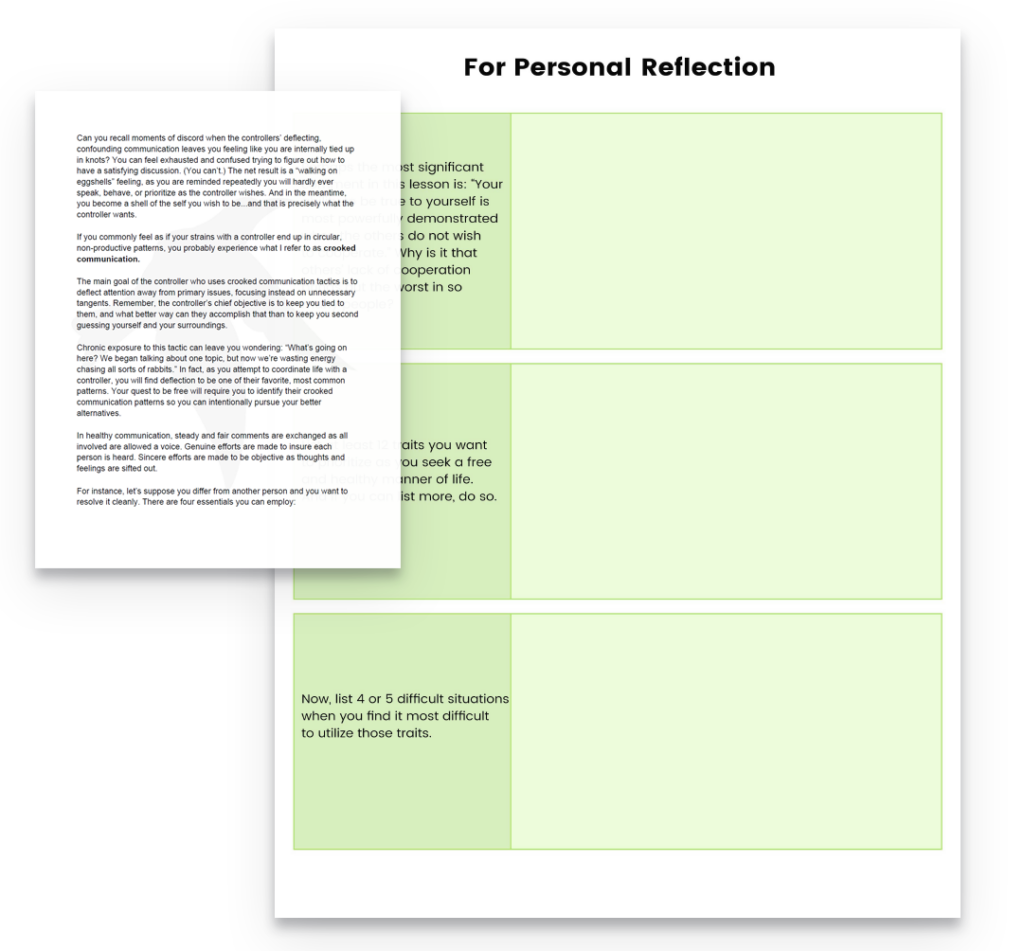 Each Lesson includes worksheets with unique Questions designed by Dr. Carter to help you break free, and course transcript documents for you to download and take with you.
---
Pricing Overview
Special Discount Rate: $497 $350
Lock in your 10% off discount by enrolling in Free To Be today! You'll get all 6 Modules, 39 Lessons each with videos from Dr. Carter himself leading you through the material, plus original worksheets to help the material sync in and transform your life and relationships.
Unsure about what happens next?
Unsure about what happens next?
Here's what Happens Next in 3 Steps:
Step 1. When you click the button above, you'll go to our Courses website where you'll be asked to create a basic account.
Step 2. After this, you will be asked to submit payment through our secure system.
Step 3. Once payment is submitted, you will immediately receive an email from us with all the information you need to begin your journey with Dr. Carter!
Please note, the payment on your charge will show up as "InfluenceLogic", a marketing company, so there will be no trace of this course for your controller to see on your billing statement.